Here you will find a summary of the wide variety of current as well as completed projects which have been realised by the Zech Group's Building and Real Estate divisions in recent years.
Here you will find a selection of our current projects:
Bremen
EUROPAHAFENKOPF
The area in front of the Europahafenkopf in Bremen's Überseestadt district (the old docklands) between the Hoerneckestraße and Konsul-Smidt-Straße streets is one of the top locations here. The Europahafenkopf development project will create a very special part of Bremen: an attractive building ensemble with offices and residential units which will, at the same time, also represent a connecting element between the centre of Bremen and the Überseestadt.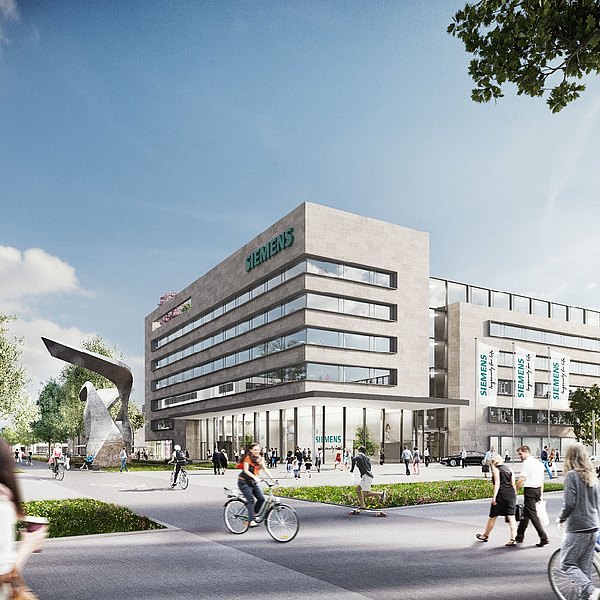 Erlangen
SIEMENS CAMPUS
An attractive and open campus for office, research and laboratory workplaces as well as apartments is being built on the former Siemens site in Erlangen. The project covers 54 hectares and is divided into several modules which are due to be completed by 2030. ZECH Building has been assigned with the implementation of the second module which incorporates the planning and building of a representative reception building with a conference zone, auditorium and catering as well as four office buildings with a canteen.
The buildings in Module 2 are being built in an innovative, hybrid-timber construction method by Cree by ZECH.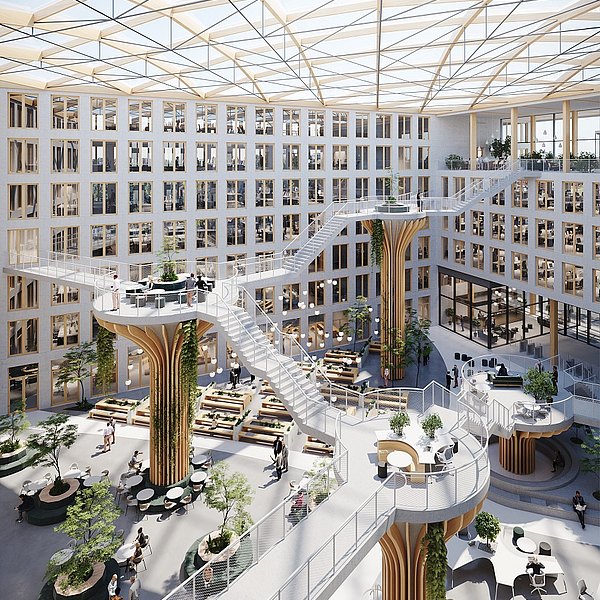 Berlin
EDGE SUEDKREUZ
Two office buildings (MK1 + MK2), partly with two basements, are being built on a 10,000 m² site on the Sachsendamm in Berlin-Schöneberg. Both building sections are being built in the hybrid-timber construction method from and including the ground floor upwards. Only the building core and joint basement is being built using the conventional, massive reinforced concrete construction style. As a further special feature, MK 2 will also offer a covered atrium incorporating a terrace and stair construction called "Trees".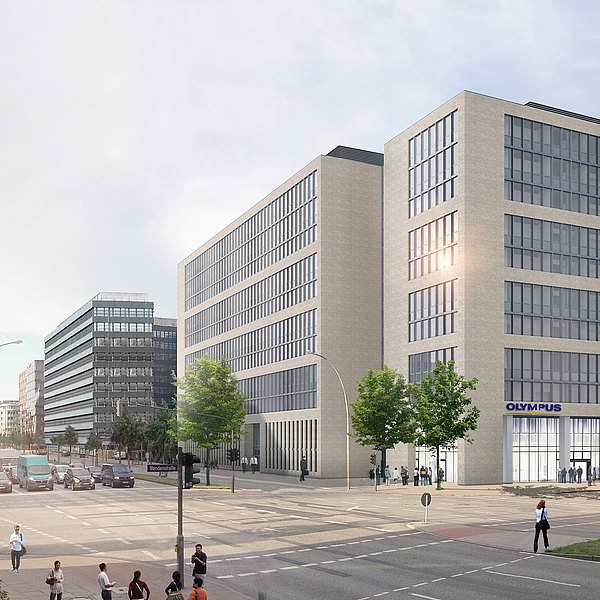 Hamburg
OLYMPUS CAMPUS
With the Olympus Campus in Hamburg's Hammerbrook district the Zech Group is realising the new headquarters for the Europe, Middle East and Africa economic zones of the Japanese company Olympus. The Olympus Campus will replace a smaller existing building which no longer meets current standards with regard to function, energy and, not least, architecture. Olympus Europa SE GmbH & Co. KG is also growing continuously and will units its employees as well as training activities and conference centre in the Olympus Campus.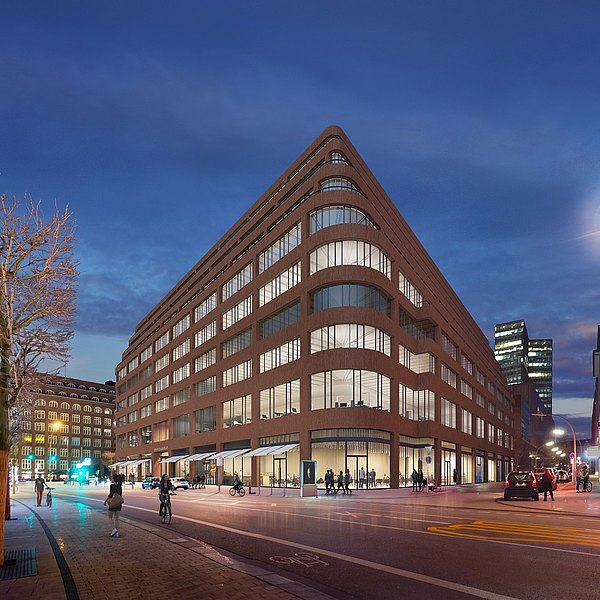 Hamburg
DEUTSCHLANDHAUS
The building of the Deutschlandhaus will replace the building which was built at the end of the 1920s situated on the Gänsemarkt in central Hamburg. The award-winning brick facade harmonises well with the traditional style of Hamburg's Kontorhäuser. A light-flooded atrium with palm trees in the style of an oasis will offer the perfect place to take a break and relax.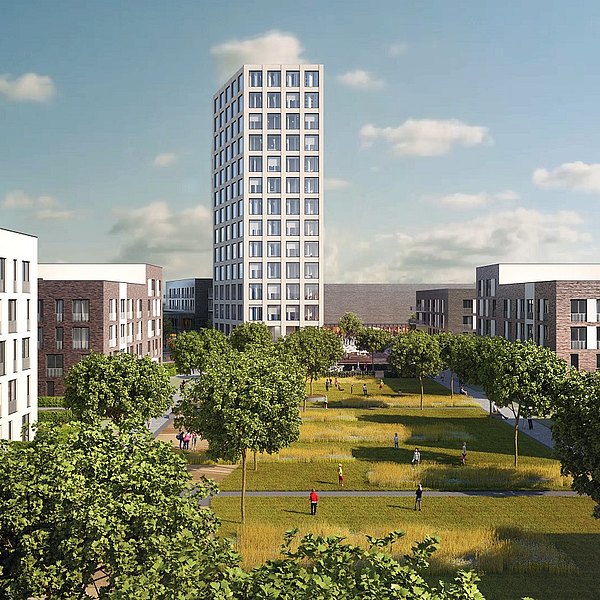 Düsseldorf
VIERZIG549
The Zech Group is realising a major new project on a former industrial site in Düsseldorf-Heerdt. The extensive building project incorporates more than 1,100 rental and owner-occupied apartments as well as its own infrastructure, local amenities, offices and commercial area across 5 building sections. A family-friendly yet urban quarter with a wide choice of living and recreational possibilities is being built here on an area of ca. 118,000 square metres. A joint venture comprising of DIE WOHNKOMPANIE NRW and BAUWENS Development are responsible for implementatation.